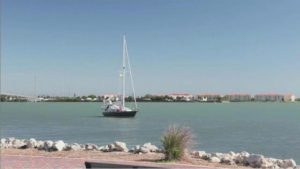 History
The Indian River Lagoon Treasure Coast Scenic Highway recently celebrated its 15th year anniversary.  The designation of the scenic highway recognizes the natural and historical significance of the corridor. It is recognized as North America's most biologically diverse ecosystem with more than 4,300 animal and plant species including marine life and seven varieties of sea grasses. The abundance of tropical Atlantic inlets produces a high density of fish species. St. Lucie County and the State of Florida recognize the significance of its parks, beaches, and preserves as significant natural resources. Fort Pierce was an important part of the second Seminole War by serving as the headquarters for the Army of the South. The first known residents were the Ais Indians dating back to before the 1500s. In 1715 a Spanish fleet headed from Cuba to Spain shipwrecked off the coast of what is now known as St. Lucie, Martin, and Indian River counties, thus giving them the name "Treasure Coast." During World War II, Fort Pierce served as training grounds for the US Navy Frogmen, later known as the Navy Seals.
Both the Indian River Lagoon and the Atlantic Ocean offers residents and visitors a natural and scenic experience through beaches and parks. The Lagoon has an average depth of three feet to provide a spawning and nursery ground for both ocean and lagoon marine mammals and organisms. The Manatee Observation and Education Center is a waterfront environmental education and wildlife viewing center; the site is a historical congregating place for Florida manatees. The Savannas State Preserve and Savannas Recreation Area provide access to over 5,000 acres of pine flatwoods, wet prairie, marsh, lake and scrub all in the same view. The unique biological and geographic features have been reserved by the Florida Legislature since 1978. The preserve is the largest freshwater marsh system along the southeast coast of Florida.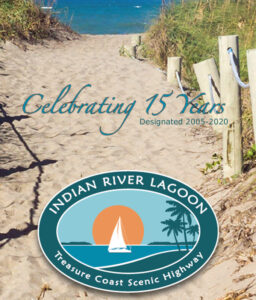 Accomplishments
Main Street Fort Pierce is a recipient of the Great American Main Street Award from the National Trust for Historic Preservation. The organization is responsible for coordinating downtown improvements and historic preservation of many buildings within the scenic highway.
After receiving designation honoring the 42-mile Indian River Lagoon Treasure Coast Scenic Highway, city and county officials have been able to preserve and enhance the natural beauty of the corridor. State and federal grant funds have been used to remove problematic vegetation and replace it with native species like Sabal Palms, Mangroves, Sea Grape, and Oak trees to provide native habitat for many species of animals. Community leaders have been able to provide additional protection for native habitats and landscapes that are home to more than 4,000 plant and animal species, many of which are already endangered or threatened.
The corridor's Management Entity has since been growing its recognition through events and media outreach. Recently, the Florida Department of Transportation upgraded the scenic highway signage to improve visitor experience.